A Brief History of Chimpanzees in Research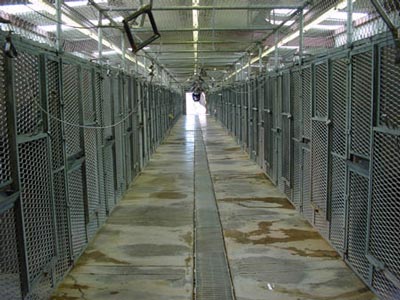 Chimpanzees are extremely intelligent, emotionally complex and highly social beings who can live for over 60 years. Sadly, hundreds of these amazing primates have endured a long and arduous history in United States laboratories, their likeness to humans making them an unfortunate candidate for use in various types of research.
In the 1950's, infant chimps were brought to the United States by the U.S. Air Force for use in space research programs. From there, chimpanzees were leased and sold to medical research laboratories that began infecting them with human illnesses in the hopes of finding cures. After a mass chimpanzee breeding effort in the 80's for HIV/AIDS research, scientists eventually concluded that, despite their similarities to us, chimpanzees are not a reliable model for the disease.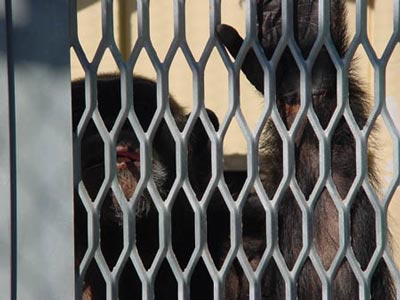 Chimpanzee use then began to decline significantly, though they continued to be used in both federally and privately funded biomedical and behavioral research. Most chimpanzees, however, are not used in research and are simply warehoused in laboratories at the financial expense of taxpayers and the emotional expense of the chimpanzees.
An End in Sight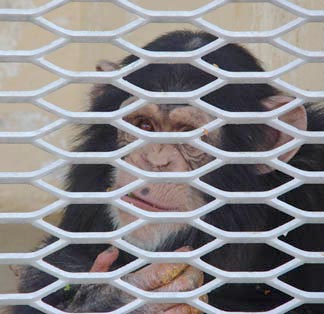 Recent developments have led to a hopeful future for chimpanzees who are still in laboratories today. In December 2011, a groundbreaking report by the Institute of Medicine and National Research Council found that the vast majority of biomedical and behavioral research on chimpanzees is unnecessary.
The U.S. Fish and Wildlife Service announced on June 12, 2015, that captive chimpanzees would be protected under the Endangered Species Act, giving protection from further research to hundreds of chimps still held in US labs.
And in November 2015, the National Institutes of Health (NIH) announced they would never again support invasive testing on chimpanzees and are instead focused on increasing the numbers of chimps in sanctuary. 
These actions and many more, which so many people and organizations worked towards for years, mean we are finally at the end of the practice of confining chimpanzees in laboratories for use in research.
The Current Challenge
Even though they are no longer being used for invasive testing, hundreds of chimpanzees are waiting to be moved out of laboratories and into appropriate sanctuaries that are better equipped to meet the specialized needs of these primates. These survivors need your help. By contributing to the New Mexico Community Foundation's Chimpanzee Sanctuary Fund you can give these chimpanzees the chance for a better life. Please,  donate today.
Join us in making a real difference for chimpanzees in need.
Please donate today.