A Brief History of Chimpanzees in Research in the United States
Chimpanzees are extremely intelligent, emotionally complex, and highly social beings who can live for over 60 years. Sadly, nearly 2000 chimpanzees have endured a long and difficult history in United States laboratories, their likeness to humans marking them as appealing for testing and invasive research.
In the 1950s, infant chimps were brought to Holloman Air Force Base by the U.S. Air Force (USAF) for use in space research programs. For decades, chimpanzees were forcibly taken from the wild, bred, leased and sold to medical research laboratories. After a mass chimpanzee breeding effort in the 1980s for HIV/AIDS research, scientists eventually concluded that, despite their similarities to us, chimpanzees are not a reliable model.
In New Mexico, toxicologist Dr. Frederick Coulston worked for his foundation to take ownership of chimpanzees from the USAF and New Mexico State University and brought additional chimpanzees from facilities around the country. The Coulston Foundation at one point had the largest captive colony in the world in Alamogordo, New Mexico, totaling nearly 600 chimpanzees.
Chimpanzee use in research began to decline significantly, though chimpanzees continued to be used in both federally and privately funded biomedical and behavioral research. Most chimpanzees, however, were not used in research and were simply warehoused in laboratories at the financial expense of taxpayers and at tremendous cost to the chimpanzees.
Years of work by whistleblowers and advocates exposed a horrible record of Animal Welfare Act violations and more unethical conduct at The Coulston Foundation, eventually leading to the National Institutes of Health (NIH) taking custody of 288 chimpanzees from Coulston on Holloman Air Force Base in 2001. The NIH and the USAF signed a contract agreement that no invasive research would take place on the chimpanzees on Holloman, although chimpanzees could be shipped to other laboratories.
The sanctuary now known as Save the Chimps worked to improve Coulston's second, off-base, location in Alamogordo, for 266 chimpanzees this non-profit took custody of after Coulston lost federal accreditation and contracts. Save the Chimps took on the enormous responsibility of providing for these chimpanzees, making upgrades to the facility in Alamogordo, and moving the chimpanzees to permanent sanctuary in Florida.
Passage of the federal CHIMP Act helped create the national chimpanzee sanctuary Chimp Haven and required that chimpanzees deemed "surplus" be retired to Chimp Haven where the federal government would continue to pay a portion of their lifetime care costs.
In 2010, the NIH announced plans to move all the surviving government-owned Alamogordo chimpanzees to a laboratory in Texas for further use in research, sparking serious public outcry in New Mexico and around the country and world. Many leaders intervened to change the decision. U.S. Senators Tom Udall, Jeff Bingaman, and Tom Harkin wrote to the NIH, asking for an independent study on whether chimpanzees were truly needed in invasive testing for human health, and the agency agreed, while pausing transfers from Alamogordo and suspending funding for new invasive research projects on chimpanzees.
In December 2011, a groundbreaking report by the Institute of Medicine and National Research Council found agreement that the vast majority of biomedical and behavioral research on chimpanzees is unnecessary for human health. This report raised but did not address the serious ethical issues inherent in the use of chimpanzees in research.
The U.S. Fish and Wildlife Service announced on June 12, 2015, that captive chimpanzees would be protected under the Endangered Species Act, giving protection from further research to hundreds of chimps still held in US labs.
And in November 2015, the NIH announced they would never again support invasive testing on chimpanzees and would instead focused on increasing the numbers of chimps in sanctuary.
These actions and many more, which so many people and organizations worked towards for years, mean we are finally at the end of the practice of confining chimpanzees in laboratories for use in research.
Over 460 chimpanzees have reached Chimp Haven. Nearly 100 of them arrived at sanctuary after long, difficult years on Holloman Air Force Base.
There are now more chimpanzees in sanctuaries than in laboratory facilities, but there are still 39 chimpanzees on Holloman Air Force Base. All these individuals deserve the chance at a better quality of life in sanctuary.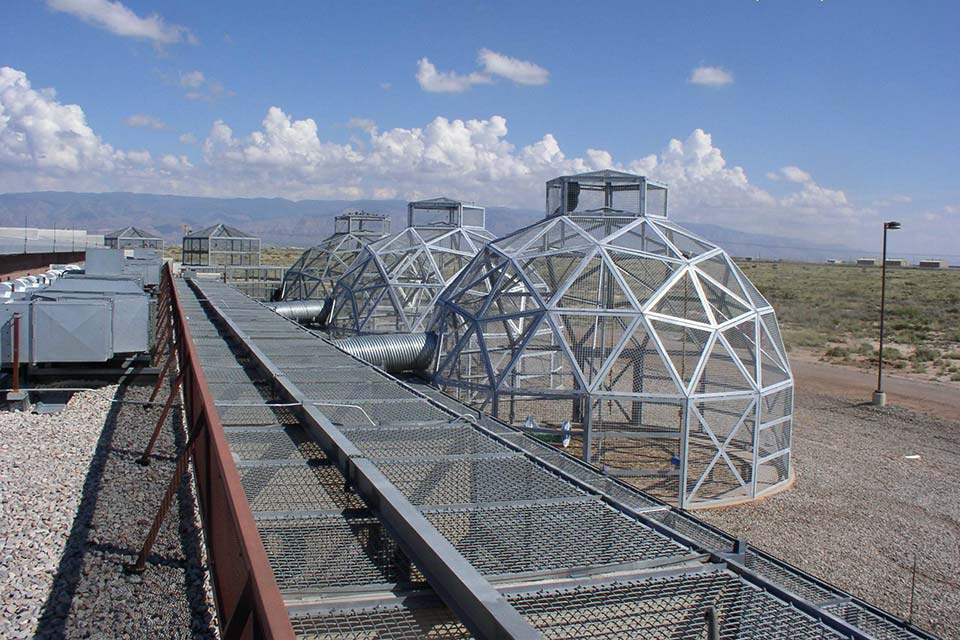 Join us in making a real difference for chimpanzees in need.
Please donate today.