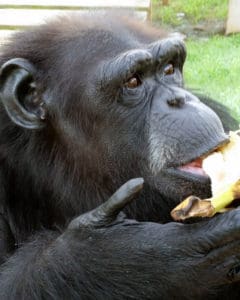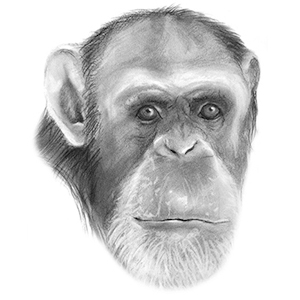 Welcome home Cammy!
In April 2016, Cammy arrived at Chimp Haven in Louisiana.
Now 35 years old, she is often seen exploring the sanctuary yard or spending time with her good friend Casey.
Cammy was born in 1980 on Holloman Air Force Base and taken away from her mother the same day. Cammy was shipped to the Centers for Disease Control for use in research before she was two years old, used at labs Phoenix and Atlanta. She is a hepatitis C carrier and has a history of lymphadenopathy and kidney disease. Cammy was held at the Texas Biomedical Research Institute until 2016.
Join us in making a real difference for chimpanzees in need.
Please donate today.