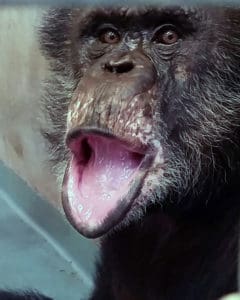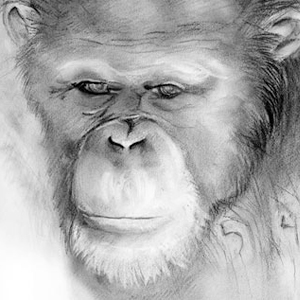 Welcome home Elijah!
A timid and gentle chimpanzee, 24-year-old Elijah has made several new friends since arriving at Chimp Haven. He has been reunited with old pal, Camillo, whom he lived with years ago. When they were re-introduced they immediately embraced with a giant "bear hug". He is often seen interacting with his favorite toy- a blue barrel.
Elijah was born in the lab in 1990 and his records show he was used for hepatitis A and B studies and inoculated with the hepatitis C virus. During one liver surgery, Elijah is noted as pulling on his abdomen, indicating inadequate anesthesia and/or no pain medication. He was transferred at least four times to government agencies for invasive testing and was held at Texas Biomedical Research Institute until 2016.
Join us in making a real difference for chimpanzees in need.
Please donate today.