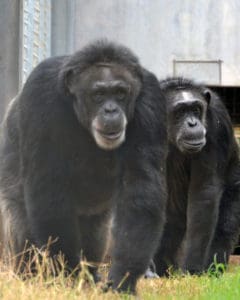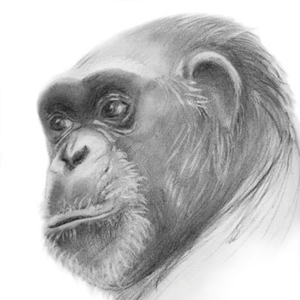 Welcome home Rosie!
Chimp Haven care takers report that Rosie is a very sweet, people-oriented female. 
The 34 year old is bold and sometimes impatient when her group mates get rambunctious, but she gets along with all of them, always showing kindness and gentleness.
Rosie was born in the lab in 1981 and was first used in research when she was 6 months old. She has survived at least 100 chemical immobilizations and developed a sensitivity to the drug ketamine, suffering mutliple complications from researchers' continued use of ketamine to sedate her for testing. Rosie has had 15 liver biopsies with little to no pain relief provided. She is a hepatitis C carrier, has a history of cardiac arrhythmia, and was held at the Texas Biomedical Research Institute until 2016.
Join us in making a real difference for chimpanzees in need.
Please donate today.