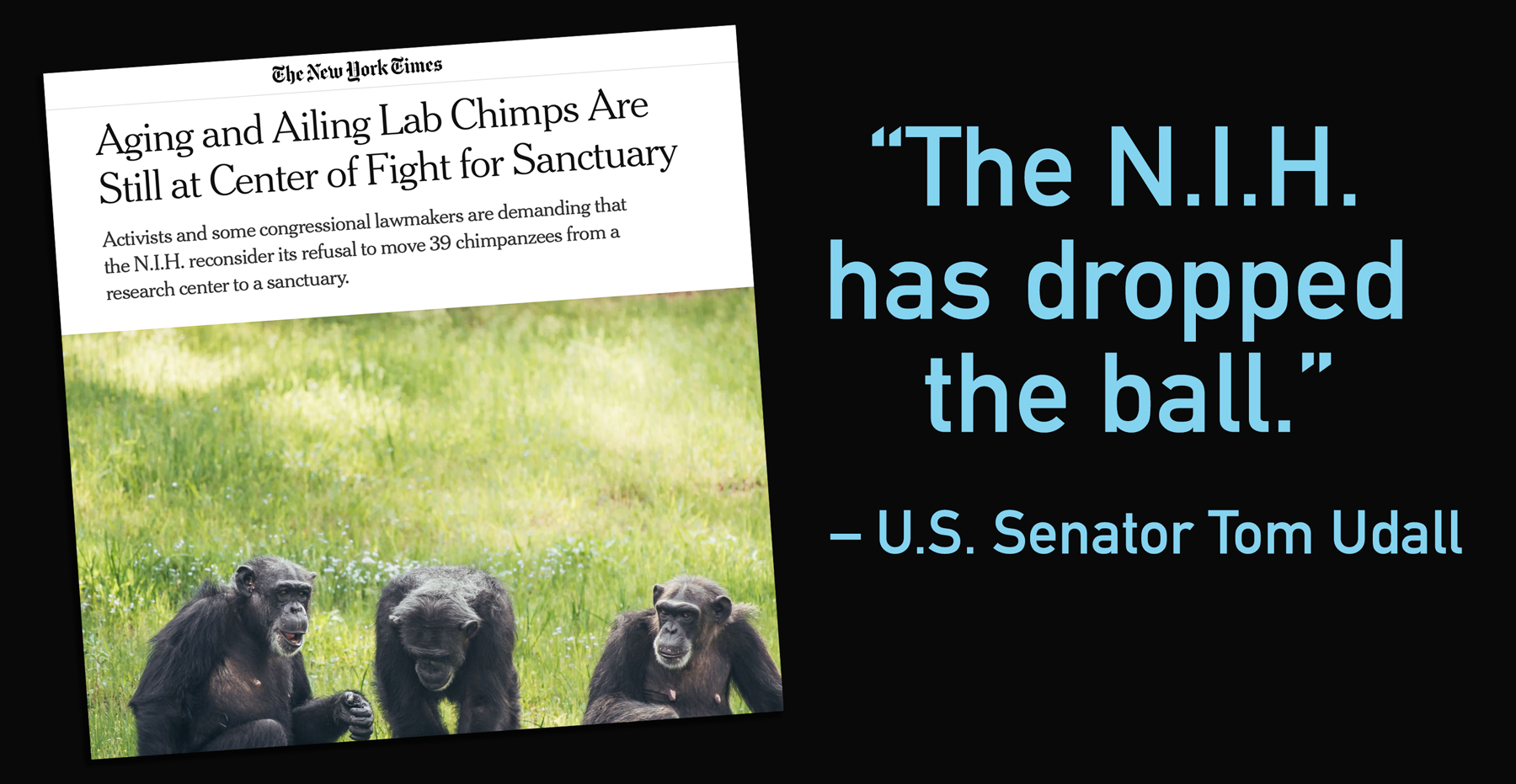 Tuesday, October 6th, 2020 —
The New York Times published a powerful story highlighting Montessa and the fight for getting all the chimps remaining at Alamogordo Primate Facility to sanctuary. We provided reams of data and information to the reporter, and are grateful for this coverage that brings the fight we have been waging to national attention.
Our message is crystal clear: allowing these chimps to die before they reach sanctuary is just not acceptable.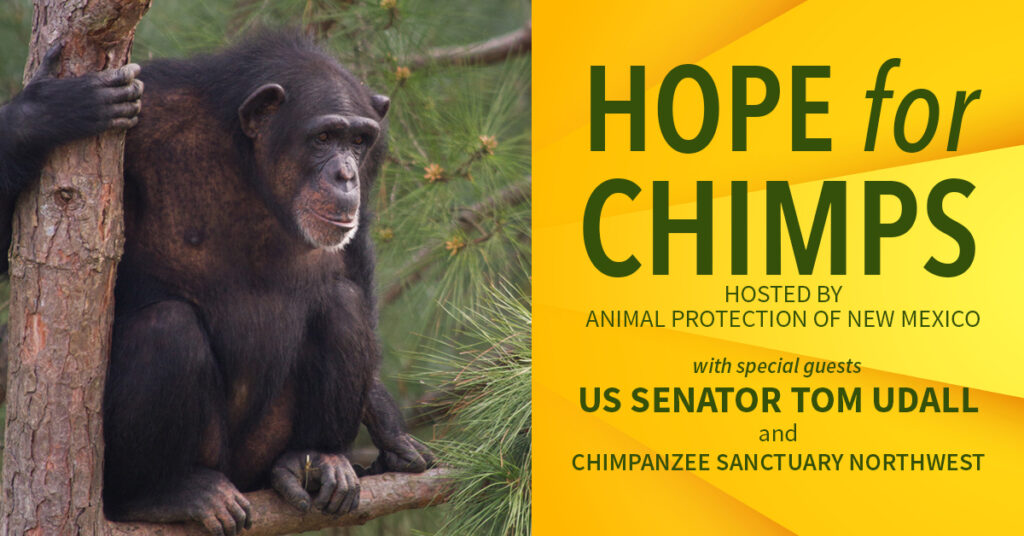 Please join us—live this Friday, Oct 9, at noon MDT—to hear the latest on the fight for the surviving Alamogordo chimps by attending "Hope for Chimpanzees" hosted by APNM with special guests: U.S. Senator Tom Udall & Chimpanzee Sanctuary Northwest.
We'll discuss the long history of chimps in New Mexico and the Senator's work to release nearly 40 chimps to sanctuary. You'll also learn about chimps living at Chimpanzee Sanctuary Northwest during a special tour.
Thank you for caring about chimpanzees in New Mexico and all over the world. We hope you'll join us on Friday!
Laura Bonar
Chief Program and Policy Officer
Animal Protection of New Mexico